A wheelchair is perhaps one of the best discoveries made in modern times. Wheelchairs provide excellent mobility and enable a person to tread outside without being confined to limited space. Technological advancement has stepped in to make our lives even simpler since we now have an option to choose from a variety of wheelchairs right from a manual wheelchair to an electric wheelchair. Affordability is another important factor to be decided on before purchasing and hence there is a need to focus on wheelchair price. We have compiled 10+ Wheelchair companies in India. Looking to buy one? Check out some suitable wheelchair options on Amazon.
Despite such factors being put into consideration, it does not imply that wheelchairs are only for people with disabilities in their lower extremities. It is a common sight to watch elderly people being pushed around in wheelchairs inside shopping malls today. You may use a wheelchair in case you have an injury in your leg or simply because you find it difficult to walk long distances due to advancing age.
Also read: Different types of Wheelchairs
Ottobock is started in Berlin in the year 1919, Ottobock has pursued a vision: to improve the mobility of people with disabilities through innovative products. In doing so, the company equates quality with "Best Quality for life": the quality of life enjoyed by the people who use Ottobock products each and every day. People at the center, their individuality and requirements and needs with respect to functionality, quality as well as design form the basis for the company's enduring capability of innovation.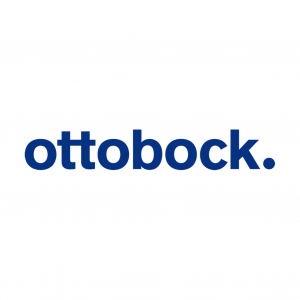 Also Read: Top International Wheelchair Companies
For more than 30+ years, Invacare has led the way with groundbreaking innovations that fundamentally changed the medical industry just like the split-spring bed, the microprocessor-controlled power chair, the Invacare® HomeFill Oxygen System and the gearless, brushless motor. The company has grown and diversified with engaged in life-changing volunteer efforts with the associations of Paralyzed Veterans, Invacare World Team Cup and Easter Seals.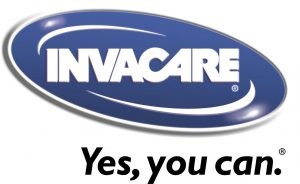 We are in this business from more than 45 years Permobil has been a leader in the complex rehabilitation industry of the power wheelchairs. No other company can match the record of product "firsts" or our influence in shaping seating and mobility solutions. People ask for the name of Permobil, as it is best known for quality and trusted by therapists, prescribers, dealers and consumers to be the best."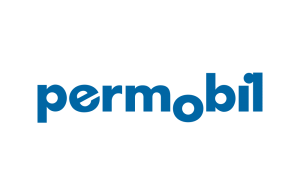 Pride is a world leader in the process of design, development and manufacture of mobility products – power chairs, scooters and lift chairs and is especially for the people with disabilities and mobility impairments. Pride is totally devoted to establishing a global representation to ensure customers worldwide and is served best.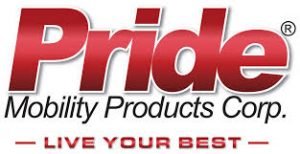 Medort Group, MEYRA is one of the world's best known and most successful manufacturers of wheelchairs and suppliers of rehabilitation aids. We have a moto of "We move people" and is more than just a claim, it's our philosophy and it determines how we do business in the industry. We support and motivate disabled people and allow them to be mobile and independent. Our products are one of the essential companions for people with different disabilities or people with impaired mobility and they help with the many small and large challenges faced in daily life."

Medical Depot Inc has strongly believe in innovation that puts customers front, center and squarely in the driver's seat. We also believe that we are one of the world's best distributor and this is made possible by our expert engineers, programmers, designers, researchers, customer services and people just like you who give their time, talent, energy and support to the cause of making the world an easier place to live. We believe that with this cause in mind we can continue to innovate for the benefit of the individual and the betterment of the world so that it always and forever serves the greater good.

Ostrich Mobility was established in the year 2007 with a misison for innovations in mechanized mobility. Today, OSTRICH is known for its latest innovative Mobility Solutions in India and across the globe. OSTRICH's relentless focus on bringing innovations to the healthcare segment, which is resulted in bringing a new product line under the brand of Ostrich Intimate series, dedicatedly for high quality electric beds for home and hospitals. Using our own unique and patented technologies, we have created feature-rich products in every category, which customers have come to rely on and accept as an integral part of their lives. The most innovative and revolutionary suspension technology named "SPLIT Frame Technology", provides comfort and safety in all types of road conditions. Automatic Wheelbase Adjuster is another innovation that helps the user to change the wheelbase based on the surface area and conditions, so that the maneuverability can be enhanced.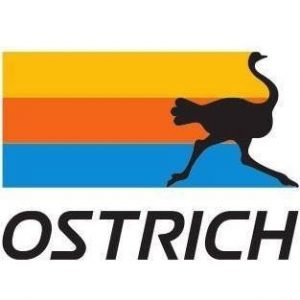 OSTRICH understands that every individual is different in their physical conditions and the likings. Perhaps OSTRICH is the only company in the country provides the customization, based on the customer needs, at most cost effective. OSTRICH also provides Onsite Service for our customers much to their delight.
We are one of the leading manufacturer and trader of wide range of manual wheelchairs, Folding Wheelchair, Folding Manual Wheelchairs, Pediatric Wheelchair, Deluxe luxurious And Heavy Duty Wheelchair, Travel Wheelchair, Folding Travel Wheelchair Detachable Armrest And Footrest Type Custom Made Wheelchair, Aluminum Light Weight Wheelchair, which are fabricated using qualitative raw material like steel pipe, stainless steel pipe and aluminum. These wheelchairs are specially designed for handicapped, aged patients and for other requirements of individuals. this is one of the best Wheelchair companies India.

Started to create milestones, we, Mass Lift (Chennai) marked our presence in the year 2004 and operate in the manufacturing / servicing of Apartments Lift, Self Structure Lifts, Compact Lifting, Car Lifts, Lifting Tables since 8 years. Our quality services / products have been always appreciated by our clients. Our spontaneous attitude and confident approach in offering an excellent range of Apartments Lift, Self Structure Lifts, Compact Lifting, Car Lifts, Lifting Tables, Lifts & Elevators has deepened our roots in the market. We, Mass Lift (Chennai) breathe with the aim of fully satisfying our clients with our high-quality products / services. We are a unit of highly experienced professionals, all of them contributing at the best of their potentials to offer the highest degree of efficiency and client satisfaction.


Mam's is a reputed manufacturing division which is engaged in production of rehabilitation products under the brand name "AARAM", the company is functioning since 1998, in Gujarat with the motto of providing the global market with varied range of products in rehab products.
The research and development dept is constantly engaged in bringing out innovative ideas inspired from the global technologies and advancement in various countries. These ideas are updated and new products are developed according to the customer's requisites. the aim here is to bring out the suppressed potential of the Indian market to the global frontiers.


Our mission is to advance global standards of assisted living and make it dignified and safer. Arcatron is building the next generation of devices to enhance lives of people with limited mobility and elderly care needs.Our motto "Purpose Driven Innovation" steers us to apply engineering and technology for making products aimed at solving unmet needs for focus segments. Products that will live up to our name "Arcatron", which alludes to 'accelerating wheels' and is a not so subtle nod to the Ark of Moses, which possessed unlimited power!Arcatron Mobility
Nutan Wheelchairs
We are an independent company from Mumbai, Portable Wheelchair in Mumbai and have no connection with any company anywhere in India, Portable Wheelchair or outside We are into marketing of surgical healthcare and rehab products. We have associated with two European countries for the marketing of their products in India.  We have large experience and mature relationship with the institutional clients wherein we believe that we have a better understanding of their requirements and purchase procedures. We are now expanding our activities in the area of healthcare diagnostic and therapeutic types of equipment.  We market a wide range of Orthotics products, Nebulizers, Pulse Oxy meters, Oxygen Concentrators, BP Machines, Glucometers, BiPAP Machines, Therapeutic Diode Lasers etc.
EC GEAR Established in 2012, EC Gear manufactures accessible vehicles for the differently-abled. Our proprietor, Mr. Sri Ram Prabhu, has gathered immense experience in this field over the years and focuses on designing high-quality products that provide as much comfort as they provide utility. We are partnered with Delight Communications and have over 4 years of experience in this segment. Our mission is to enhance the lifestyle of our customers both inside and outside their homes. We facilitate this by offering an array of products that can aid in easy mobility. Our basic portfolio in this niche market include Tricycles, Wheelchairs, and other custom-made accessible vehicles. Headquartered in Coimbatore, we cater to customers across South India.


Different types of Wheelchairs:
Types of Wheelchairs
A range of manually pushed wheelchairs and battery-powered wheelchairs provide wheeled mobility for individuals who can't move.
Manual wheelchairs
These types of basic manual wheelchairs have been around for years and include the base parts of a back, seat, leg-footrest on 2 wheels. The standard manual wheelchairs are a bit heavy and provide minimal adjustments for comfort. It's a basic mobility item and least costly wheelchair. High strength and lightweight wheelchairs can be adjusted to make a tilt in the item for enhancing posture. Ultra light adjustable wheelchairs boost the ease of propulsion and lower and mid of gravity. They're the most luxurious manual chairs.
Power wheelchairs
Powered wheelchairs run on barratries and the standard power wheelchairs in applied by an individual who can manage a joystick with fine control and doesn't tremors, weakness, or spasticity in the higher extremities. The battery is situated below the seat and the setting is preset at the factory (and thus not adjustable).
High-tech (and therefore more costly) wheelchairs have super control built-in. The consumer can manage acceleration-deceleration rats. Tremor changes can prevent extraneous higher extremity movement. Small throw changes let persons with a weakness have reduced exertion needs. Power wheelchairs can be managed by a range of items, including a controller mounted on an armrest, a chin controller and non-contact buttons which respond proportionately to alter in the consumer's head position. Tilt and lounge features let the consumer obtain pressure relief or rest.
Who can advantage from Wheelchair mobility aids?
Any person who has a mobility problem, either long-term or temporary, can advantage from mobility aids. The kind of mobility aid applied will depend on the requirements of the individual.
Mobility aids might be helpful for people with:
Cerebral palsy

Arthritis

Developmental disabilities

Diabetic wounds and ulcers

Difficulties maintaining balance

Broken or fractured bones in the lower limbs

Lung or heart issues

Injury to the feet, legs, or back issue

Gout

Obesity

Sprains and strains

Walking impairment due to mind Stroke or injury

Blindness or Visual impairment
Older persons, people who've had an amputation and those and those recovering from surgical Operation also advantage form the of wheelchairs mobility aids.
Key tips for handling wheelchairs correctly?
Having the capability to move from one side to another plays a key role in helping people with disabilities integrate into the community. Several of them trust on wheelchairs form mobility and they utilize it to move within their house as-well-as getting around in the society to perform their activities of regular living. More habitually than not, caregivers will need to help in managing the wheelchairs if the individuals are not capable to do so. Our experts show the safe and correct way of managing the wheelchairs that'll prevent injury to both the caregivers and its consumers.
Earlier than pushing the wheelchair
Forever ask before providing help

Make sure that his arms are not dangling out of the armrests

Make sure his feet are on the foot-plate.

Make certain that you unlock the brakes.

Ensure the seat belt is fastened earlier than moving off.

Don't push the wheelchair rapidly.

When turning at a pointed corner, decrease speed to evade tipping over.

Use the brakes whenever the wheelchair is motionless

Forever maintain at least 1 wheelchair length behind a further "pusher"

If possible, try to shift the wheelchair on the walker pavement rather than on the major path.

Look out for exhaust gratings and approach in a sloping way.

Forever ask the individual with disabilities if he's easy after you reach the designated place.
Third leg Mobility Aids
Third leg Mobility Aids – one of India's leading Mobility products developers came into existence in the year 2012, Tamil Nadu in India. Since our founding, we've emerged as one of the quickest growing companies involved supplying as well as manufacturing of a wide range of powered wheelchairs, Manual Wheelchairs, Powered Tilt-In-Space Wheelchairs, Commode Wheelchairs, Battery Operated Electric Wheelchairs, Pediatric Wheelchairs, Powered Wheelchairs, automobile Modifications and Adaptations for Handicapped and Senior Citizens, Hydraulic Lifts, Wheelchair Lifts, Mobility Scooters, Patient Hoists, Wheelchair Spare Parts, Staircase Lifts, Wheelchair Hoists.
Mr R. KUMAR (CEO of the Company) has over 15 years experience in wheelchairs manufacturing and personalized designing as a production manager has assisted us in personalizing our range to suit straight demands of our customers. Our inclusive items range includes Elevating Foot Rest Wheelchairs, Commode Wheelchairs, Bathroom Wheelchairs, 4-Wheel Scooters Motorized, and Manual Tilt-In-Space Wheelchairs, and more. Remarkable solutions offered by us assist the disabled as-well-as elder people to work freely and smoothly.
We can design almost any product according to the consumer's needs and functions. We provide solutions to any sort of mobility issues for the disabled persons and we're doing wide research and development in entire of the mobility solutions that can help better the mobility issues of physically challenged persons at a reasonable cost compared in the field. We also provide service for all sorts of wheelchairs as well as mobility tools.
CALLIDAI Motors Works
Since its inception, this company has responsibly served to the requirements of the community by exporting and well manufacturing a huge range of motorized and personalized wheelchairs. Our innovative items have come as a breather for the diff disables people who till out equipment hit the market, were exclusively dependent on common or manual wheelchairs were both difficult and heavy to manoeuvre.
Our pioneering items include tennis wheelchair, powered wheelchair, motorized patient hoist, customized wheelchair, battery-powered wheelchair motorized wheelchair and many – many more. These have successfully offered mobility to the consumers and infused confidence in them. Under the leadership and perfect technological guidance of our adroit administrator Mr Bhargav Sundaram we've conquered a lot of difficult benchmarks of success. Our vision is to progress as an extremely advance as well as the technology organization and maintain the value of customers oriented firm facilitating super quality items.
Hope this article helped you learn about Wheelchair companies India