Prosthesis refers to the artificial device which is merely used for the replacement of a missing body part that may be lost due to many reasons which include disease, trauma, or congenital conditions. The rehabilitation process of the prosthetic amputee is operated by the prosthetist as well as the interdisciplinary team who are known as physiotherapists. The prostheses these days are fully functional, durable, and lightweight. They have been made of materials including aluminum, titanium, plastics, and silicone. The components included are the pylon or which is also known as frame, socket, or suspension system. There are some prosthetics that are being attached to the body with the use of a strap and a system of the harness. Other artificial arms are making with the help of the use of suction.
There are numerous prosthetic arms, and each of them has been designed for the satisfaction of the specific needs of the amputee.
Body-Powered – it is a kind of prosthesis that utilizes a cable harness system which gets attached to the residual limb and it relies on according to the movement of the limbs in controlling the prosthesis. The three cable system will let the person have the flex the elbow, control to grasp, and lock the elbow. It has two main types which mainly includes the Voluntary Open, wherein the hand is being opened with the cable and then automatically closes, and the Voluntary Close, in this where the hand will come close upon the application of tension of the cable and this kind of prosthesis is not very costly with high reliability making it dependable as well as accessible. There are some level of both the deficiency or amputation which may also let an elbow system to be added for the functional improvement.
Electrically Powered – it makes use of electrical impulses which is coming from the residual limb muscles. It does not requires harness or any type of cable which is the main reason requires why it can be built to look like similar to just look like a real arm. It is morely coordinated and operated with the use of rechargeable batteries which makes both the body movement as well as the body strength to be not as vital for their operation. This device can even provide the grip force which can usually exceed 20 to 30 pounds.
Hybrid – Hybrid use the sensors as well as the microprocessors in interpreting the electric impulses and then controlling the function of the artificial arm. It combines both the power of electrical power and the body power. Majority of the hybrid prostheses are being used for people which is having trans-humeral amputations or deficiencies located just above the elbow.
Activity-specific – it is the prosthesis that is designed to be used in specific occupations, sports or other daily activities which is being followed. Its design is for activities which also requires some function as well as durability that other prostheses may not be able to provide easily and gradually. These kinds of prostheses will allow the person to get out and become active. Its has a creative innovation which lets the user to play various types of hobbies, sports, and recreation which might also include swimming, hunting, fishing, golfing, riding bicycle, work related activities, and etc.
Artificial Arms Companies in India
For over 9 decades, our main goal has been to reestablish and enhance autonomy for individuals with portability challenges like artificial arms etc. A great many people know us as an organization that makes items like prostheses, props and orthoses, youngsters' wheelchairs, pads and adornments. We take pride in the quality and propelled innovation that are reflected in our product offerings.
In any case, there's additional. The general population who work for us have faith in our central goal – taking it as an individual responsibility to help have any kind of effect for individuals who rely upon one of our restorative items to be more dynamic.
Our commitment is reflected in the sorts of individuals we hire– clinicians like Byron who is by and by associated with guaranteeing that our items do exactly what they guarantee to do. Or on the other hand our 'contact focuses' for the general population we serve, for example, Sharon, our Customer Satisfaction Manager.
We anticipate becoming acquainted with you, and expectation that you discover the assets on this site accommodating, as well. We outlined it to give instruction and data that is altered for the general population who utilize our items, and additionally for their loved ones. In the event that you have recommendations or remarks, please let us know!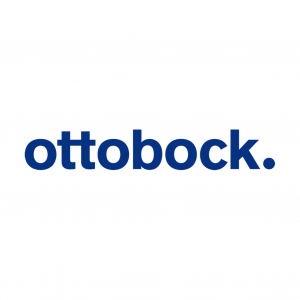 Ottobock was established in Germany in 1919 by Otto Bock, a prosthetist. His vision of reestablishing versatility lives on today, developing to serve the world with in excess of 46 areas achieving in excess of 100 nations. The organization is headquartered in Duderstadt, Germany, and has in excess of 5,000 workers.
In the mid twentieth century, Otto Bock changed the way prosthetic appendages were made. Rather than cutting wood to fit a patient, he connected assembling systems and made separate segments (like knees and feet) that could be consolidated, adjusted or modified to make an appendage that was as yet novel to every patient – however wasn't worked sans preparation.
On account of his spearheading work, Prosthetists could take care of the demand produced by World War I and help veterans remain as dynamic as could be allowed.
Endolite India Ltd
Endolite India Ltd which is an ISO 9001:2008 Company was established in the year 1995. It is a Rehabilitation Services Company which has its more focused on Prosthetic & Orthotic services through its Company run clinics and dealers. It has its clinics in all major cities of the Country & has a network of with more than 300 franchisers. it has it main registered office which is situated in Phase-1, New Delhi-110028. The day to day running of the Company is managed by the Director (Operation).


Artificial Limb Center
Artificial Limb Center, which is the rehabilitation service company which is more focusely towards to meet the Prosthetic & Orthotic services via its company run clinic. This company is based out of meerut with the dedicated team is managed under the supervision of company Board of Directors enhancing the quality of the product at an exciting cost. The product which is offered in an absolute combination of reliable, cost effective, technologically superior Prosthetic & Orthopedic products in India.