Types of Artificial Limbs
What are artificial limbs?
Prosthetics or even known as artificial limbs is a device that helps users who have lost their limbs in an accident or due to some other reasons to regain an independent lifestyle. For e.g., if someone has lost his/her leg, an artificial leg or leg prosthetics is created so as the person can independently move.
Learn about the history of artificial limbs
Different types of artificial limbs & their uses:
1) Arm Prosthesis or Artificial Arms
Also known as upper body prostheses, they can be divided into two major parts.
Below the Elbow (Trans-Radial): These are the artificial limbs that are used when there is an arm amputation between the hand & elbow.
Above the Elbow (transhumeral): These are the artificial limbs that are used when there is an arm amputation at or above the elbow.
Types of Artificial Arms:
a) Bebionic Hand:
This is the latest and the most advanced development in the field of artificial arms. It comes with fourteen different hand and grip positions. It helps you handle almost everything that you need to do with your hand, eating meals, lifting handbags, tieing your lace, even tasks as complex as typing can be done with the help of Bebionic hand.
b) MyoFacil hand
This is not as advanced as the Bebionic hand but helps provide a good deal of freedom of movement. It is good when it comes to grasping and holding a number of objects. There is an option to activate the passive use of the hand as well such as while riding bicycles etc.
c) The Michelangelo Hand
This, when compared to MyoFacial hand, is much advanced however is not as advance as the Bebionic hand. It has a better aesthetic which helps it harmoniously integrate into the natural body image.
 d) Advanced Myoelectric Hand Systems
These are not only great while grasping various types of objects but also are known for their quick reaction to response spontaneity which helps them to use it naturally.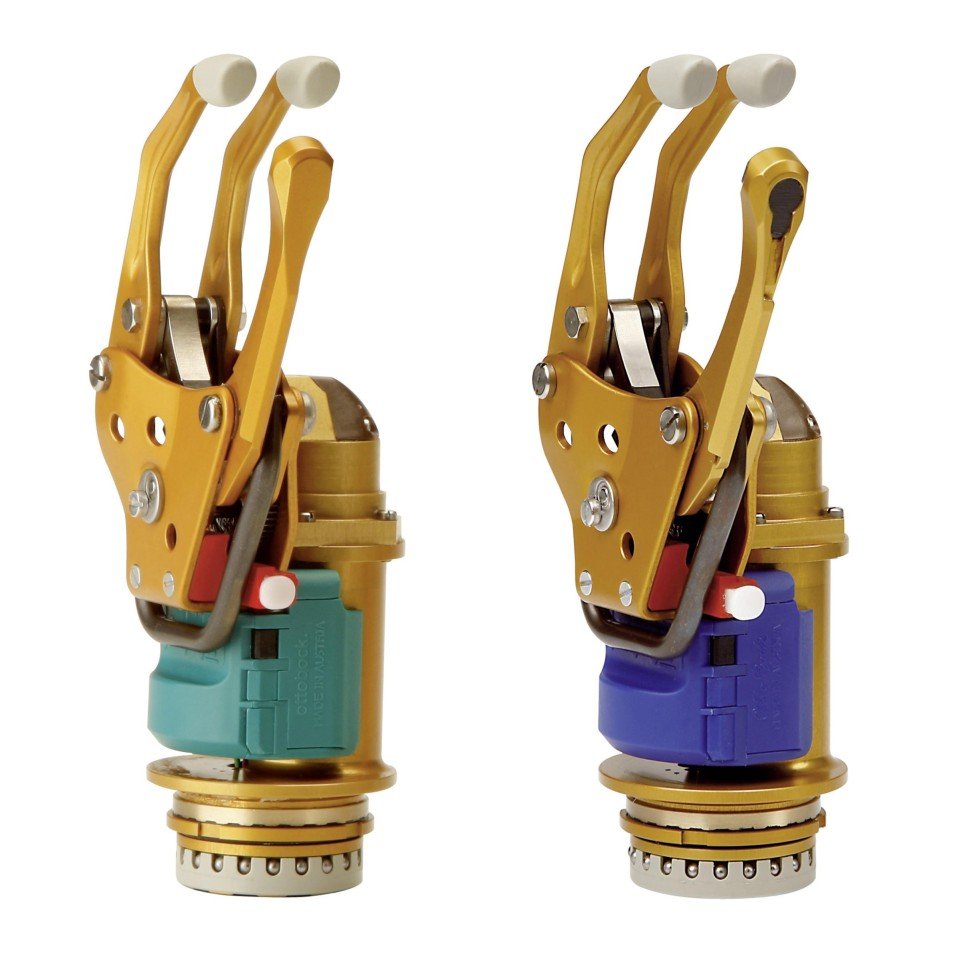 2) Leg Prosthesis or Artificial Legs
Prosthetics or Artificial legs, also known as lower limbs are quite extensively used these days for the affected users to regain their independent mobility.
There are two types of prosthesis, transtibial and transfemoral which are mainly used to replace a missing leg for anyone. Transtibial prosthetics are used to replace parts missing below the knee. The transfemoral prosthetic is a prosthetic which includes an artificial knee joint and attaches to the thigh. There are different types of leg prosthetics that are available based on amputation and personal finance factors.
Types of artificial legs (lower limbs) are: 
a) C-Leg
There are around 70 thousand users for C-leg. This is due to the outstanding performance this product provides.  It is known as the safest microprocessor-controlled knee joint and thus widely used. It helps flawlessly walk on stairs, ramps, variety of surfaces. Not only that, but it also helps users walk back if they wish to. The newer versions also support Android & iOS apps to control the joint.
b) Genium X3 leg prosthesis
This one makes natural and intuitive movements possible, thanks to its sensor technology.  Genium X3 is robust and resilient, thus, the right choice when it used by someone who has a physically demanding occupation. Also used for sports activities such as swimming etc.
C) Genium microprocessor-controlled knee joint
This one supports natural movement patterns down to the details. Everything happens in real-time, regardless of the situation, and even forward-looking. This is made possible by the latest computer, sensor, and control technology. The Genium responds intelligently to a wide variety of everyday situations. This is the closest an above-knee artificial limb system has come to recreating a natural, physiological gait pattern.
3) Joint Prosthetics
Cartilage provides padding between the joint and bones. After a long period of time, cartridges rub against each other which leads to a decreased movement and lots of pain. Prosthetics which are also known as Artificial Limbs are commonly used to replace damaged joints. The shoulder, knee, and hip joints are commonly replaced with the help of prosthetics. The hip and shoulder are socket and ball joints. A round ball implant is attached to a stem that is inserted into the thigh bone or upper arm bone. A plastic socket is simply attached to the shoulder or socket blade which will form a new joint. In the knee, prosthetic implants replace the bottom of the thigh bone and the top of the tibia, which is also known as the large lower leg bone. A spacer between the bone prostheses enables them to glide over each other, as that the natural knee does.
4) Cosmetic Prosthesis
Cosmetic prostheses are used to improve a person's appearance after the loss of a body part. These include ocular prostheses — artificial eyes — and silicone hands, fingers, breasts, feet and toes. Prosthetic implants are also available to correct facial deformities from disease or trauma.
Also Read: How to deal with Amputation
How does Artificial Limb work?
A prosthesis consists of a range of diff parts. There is the prosthetic limb itself, the socket ( the interface or link among the prosthetic limbs and the body of the patient), the attachment device, and the management system. Let's have look at these in turn.
If you are fortunate enough to have the entire of your legs and arms, chances are that you take them for granted.  The human system is an exceptional piece of biological device, and your limbs (body parts) are no exception. For instance, consider the hands of the delicate and complex job can perform, such as playing in violin or writing in calligraphy. At a similar time, hands have the power and durability needed to hold objectives as well as withstand impacts. Legs are mutually impressive, allowing a person to run a long way without navigating and tiring across uncertain terrains.
When somebody loses a limb due to disease or injury, the rich feature once offered by that appendage lost as well. An extremity amputation of the upper part, involving the loss of entire or part of a leg, arm, might mean the loss of skill to perform job tasks or usual activities of regular living.  For a lower part extremity amputee, somebody mission sides of one or more legs, this mean the loss of the capability to run as well as walk.
Artificial limbs are amazingly precious to amputees because a prosthesis can aid restore a few of the skills lost with the amputated limb. Though artificial limb has remain not modern to the spot where they can come to the features offered by the biological limbs, the capability they do offer can be huge. Enormous strides are made being made any day in the sector of prosthetics, and while advanced technological issues remain, now artificial limbs are becoming growingly the same as actual limbs.
Not only limbs
While an artificial limb is almost certainly the first picture to come to the brain when you hear the word prosthesis, the term can really refer to a synthetic replacement for some missing body part. Fingers, ears, toes, eyes, and noses, etc — they completely fall under the tag of the prosthesis.
Major types of prosthetics:
There's a wide range of Prostheses that are designed to function – and in several cases look like natural arm, leg, foot or hand. Although there're several diff designs, most have the same parts. These include:
The suspension that holds the artificial limb onto the base

A socket into which the base of the separated limb fits

The hand, foot, or hook

The shaft

A covering for aesthetic appearances
The socket area is often lined with silicone or foam to protect the stump. Individual Socks are also worn over the stump to make sure a perfect fit and boost comfort.
Interim prosthesis
These are used in the early postoperative term. They help the management and healing of the remaining limb. Prescription of interim limbs will all depend on your individual situation readiness for the FIBREGLASS socket. Interim prosthesis items include a standard Solid Ankle Cushion Heel (SACH) foot. Safety knee or standard knee, except for agreed non-standard matters!
Using and Choosing the right type of artificial limb or the type of prosthetics 
Prostheses are made and fitted by an expert called Prosthetist. The installing procedure might start in the hospital right after amputation after the swelling has disappeared and down the incisions is healed it. It involves:
Measuring the stump area and the fit converse limb

Creating a plaster mold

Attaching the shaft

Fashioning the socket

Aligning the Artificial limb
Choosing the right type of prosthetics / artificial limb
A range of factors is involved in selecting prostheses. They include:

The situation of the remaining limb

The position and level of the amputation

Your movement level, especially for a prosthetic foot or leg

Your specific needs and goals
It all depending on your comfort and how fine your injury is healing, you might start to practice with your artificial limb as early as some weeks after the surgical operation. An occupational or physical therapist will teach you how to care and use it.
Learning to live with a new limb
Today technology is just part of the story, surely getting applied to a brand new element of your body is a psychological and physical challenge involving collaboration among the PROSTHETIST and patient. This widely important person fully works with you at each stage of the procedure, from selecting the most excellent artificial limbs for your perfect needs; via the new limb, and undertake the all-new challenges as taking up acting as a sport.
Top Companies which can help you with different types of prosthetics / artificial limbs
For over 9 decades, our main goal has been to re-establish and enhance autonomy for individuals with portability challenges. A great many people know us as an organization that makes items like prostheses, props and orthoses, youngsters' wheelchairs, pads, and adornments. We take pride in the quality and propelled innovation that is reflected in our product offerings.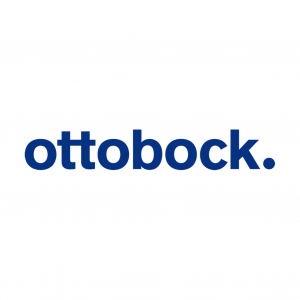 Ottobock was established in Germany in 1919 by Otto Bock, a prosthetist. His vision of reestablishing versatility lives on today, developing to serve the world with in excess of 46 areas achieving in excess of 100 nations. The organization is headquartered in Duderstadt, Germany, and has in excess of 5,000 workers.
In the mid-twentieth century, Otto Bock changed the way prosthetic appendages were made. Rather than cutting wood to fit a patient, he connected assembling systems and made separate segments (like knees and feet) that could be consolidated, adjusted, or modified to make an appendage that was as yet novel to every patient – however, wasn't worked sans preparation.
On account of his spearheading work, Prosthetists could take care of the demand produced by World War I and help veterans remain as dynamic as could be allowed.
Endolite India Ltd
Endolite India Ltd which is an ISO 9001:2008 Company was established in the year 1995. It is a Rehabilitation Services Company that has its more focus on Prosthetic & Orthotic services through its Company run clinics and dealers. It has its clinics in all major cities of the Country & has a network of more than 300 franchisers. it has its main registered office which is situated in Phase-1, New Delhi-110028. The day-to-day running of the Company is managed by the Director (Operation).

The company has the main motive with the vision and mission to provide the innovative latest technology, reliable, cost-effective, superior Prosthetic & Orthotic products with 24*7 support to maximize benefits to the clients in India and its neighboring countries.
"Perfect" Orthopedic Group Inc
"Perfect" Orthopedic Group Inc. which is the premier of orthotic & prosthetic (o&p) services and products, offering the most latest advanced technology in the field of artificial limbs. In the starting, the company was run by Mr.Anant who was focusing majorly on Orthotics but after his son, Mr.Akshay Anant Zodge has joined the same company, he is more into prosthetics and he has formed his own daughter company named Perfect Prosthetic and Orthotic Company. The company has its head office situated at Thane in Amargien Society and one of the branches in Pune.

Artificial Limb Center
Artificial Limb Center, which is a rehabilitation service company that is more focused towards to meet different types of Prosthetics & Orthotic services via its company-run clinic. This company is based out of Meerut with a dedicated team is managed under the supervision of the company Board of Directors enhancing the quality of the product at an exciting cost. The product is offered in an absolute combination of reliable, cost-effective, technologically superior Prosthetic & Orthopedic products in India.


the company has a motive to manufacture and assemble high-tech artificial limbs along with the other Prosthetic and Orthodontic appliances which are specially meant for physically challenged people. Their wide range of products is delivered across the globe in hospitals, trauma centers, and tech.
Prosthetic Solutions
Prosthetic solutions are the leading manufacturer and retailer of all the different types of prosthetics products that are related to all types of amputation. The company has contributed to a leading range of prosthetic solutions with an emphasis on bringing more quality of life. It offers a full spectrum of premium lower-limb prosthetic products, which includes silicone liners, feet and mechanical knees.


Comprehensive Prosthetics & Orthotics
It is one of the best when it comes to different types of prosthetics. This organization is a pioneer over the globe in the administrations and results of Prosthetics and Orthotics clinical care. CPO is authorized by the American Board for Certification in Orthotics, Prosthetics, and Pedorthics and is among the three biggest P&O specialist co-ops in America with an extensive variety of systems in excess of 24 centers which is spread over the globe.  CPO India has denoted its essence in India as a quality and moderate supplier of Prosthetics and Orthotics administrations.


The organization is having experience of in excess of 12+ aptitude in the field of Prosthetics and Orthotics and best of understanding from the US, CPO India offers the most inventive gadgets and best in class strategies to patients who have lost appendages or are recouping from damage.
In any case, there's additional. The general population who work for us have faith in our central goal – taking it as an individual responsibility to help have any kind of effect for individuals who rely upon one of our restorative items to be more dynamic.
Our commitment is reflected in the sorts of individuals we hire– clinicians like Byron who is by and by associated with guaranteeing that our items do exactly what they guarantee to do. Or on the other hand, our 'contact focuses' for the general population we serve, for example, Sharon, our Customer Satisfaction Manager.
We anticipate becoming acquainted with you, and expect that you discover the assets on this site accommodating, as well. We outlined it to give instruction and data that is altered for the general population who utilize our items, and additionally for their loved ones. In the event that you have recommendations or remarks, please let us know.
Conclusion:
There are various types of artificial limbs out there and we definitely need to have some expert advice before we can choose one for the amputation & thus in this article we have also mentioned some of the top companies who can consult you with for the best types of prosthetics for your need.