Adaptive Toys For Disabled Children
Theirs no secret how much kids love toys and greed for toys is never-ending for kids. No wonder how much toys they have if they saw some news in an advertisement or on television, in open markets the very word they will say that  "I want that". If they had on their way kids would have all the imaginable stuff for themselves. Toys are a great way for kids to learn to play by themselves, and also they learn to share it with others.
But what if kids don't possess the required skills to play with such toys???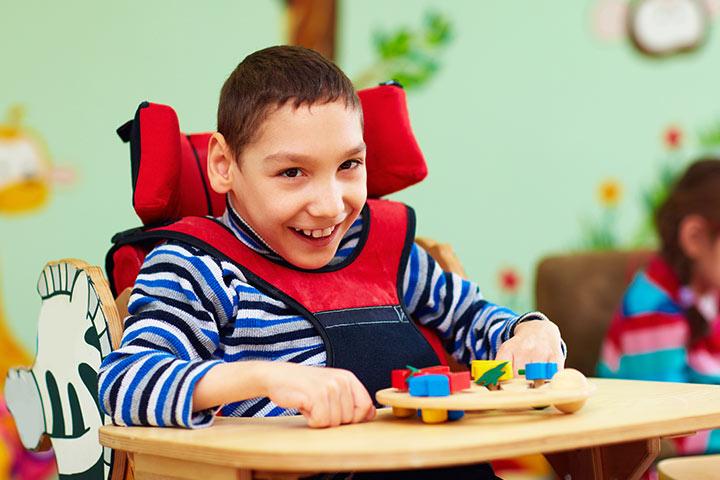 Kids who are physically challenged may not be able to play with the available toys. But there's nothing to worry about it, Outside there markets who specially work on such toys that can meet the need of your kids. They especially invent adaptive toys for children who are physically challenged and can play around with such toys without any special skills required.
Finding the Right toy
Different adaptive toys are available for different disabled kids. One should know the correct toy for their child. For example, if a child has a listening issue then with the right toy can help to improve him. Adaptive toys are specially invented to help special kids to overcome their lacking skills and help them to improve them.
It is very important to keep in mind which appropriate adaptive toy will suit with the ability of your child to reach the maturing goals. So while selecting such adaptive toys one should always keep in mind that such toys result in occupational theory and not causes any frustration on child mind.
Here are some unique toys for disabled kids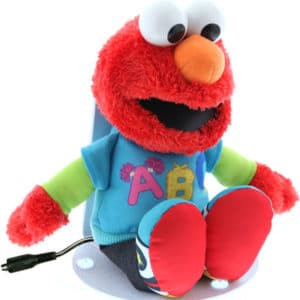 One can join the toy as he sings the alphabet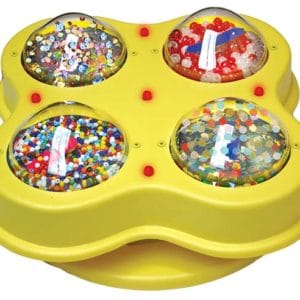 This is the best toy to engage your kids for hours in an interesting way.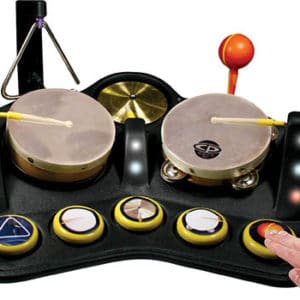 It's a band jam toy where kids can play and here different types of music's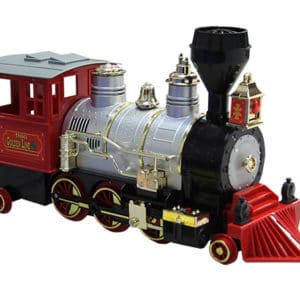 Go train is a very common toy which kids love, it can change its directions, make the whistle, move forward has the kids wants it.
Benefits with adaptive toys
Children learn a lot of things while playing, and people with a disability learn things on their own terms. Adaptive toys and its different product offer a huge number of benefits such as
Social skills development
Playing allows all mentally disabled children and adults to communicate and share their thoughts with others. Such disabled students can merge with each other and create something new together like music etc. They also express themselves with such toys, see how others share their social ideas and learn social skills.
Sensory enthusiasm
Disability in oneself can lead to cause someone to feel over or under-stimulated easily. As a result, the disabled person experiences a lot of focus issues, anxiety. To make them feel better sensory toys are available in the market that will encourage them and will benefit them in many ways.
Motor Skills Development
Through playing people with disabilities can improve their oral skills and such adaptive toys will encourage them in grasping, doing coordination and can help them to develop such capabilities. Even such toys help them to strengthen their muscles while playing with such toys.
Visual attention
People with a lack of visual impairments or blindness are facing the biggest challenge to focus on an object or to keep track of the position of moving objects. Toys that have bright colors and attractive sounds can help such kids for keeping attention and focus on an object. such toys teach them how to use technology with their own ability.
Innovative products
Every child has the right to play with his or her desired toys. So keeping things in mind adaptive toys are developed for kids with different disabilities. More innovative products are designed by the experts so that there will be enough choices for the kids rather than playing with selected toys by themselves.
Online services
There are many companies that make and sell such adaptive toys . They are now available online so one can access  their website and place an order for their kids easily through their home without going anywhere in search of such products.
Are adaptive toys expensive???
While parents of disabled children keep complaining about the expensive toys that are available in markets for their kids. Many of them can't afford such expensive toys because they are generally in the range of thousands. So as an alternative option one can make their own adaptive toys especially the one which runs on batteries they can be easily modified.Even there are lots of websites that give an idea of making such adaptive toys.
Adaptive toys allow disabled children to experience the opportunity of interacting with toys that they may not be able to have otherwise. With improving technology it is vital for parents and guardians to know the need of their kids and cope up with their expectations.