Types of Prosthetic Leg / Artificial Leg
Several different types of Prosthetic leg are available now. The type of Artificial Legs used is based on the level of amputation, the person's hobbies and occupation, expected function, and financial resources.  Many pasts make up Artificial Legs:
The shank, foot ankle assembly, socket and suspension, foot ankle assemblies give a base of support for standing and walking. They might be solid or very flexible at the ankle joint. Modern foot ankle assembles have a dynamic response, letting a person jump and run. The shank is the lower leg part of the Artificial Leg. It can be mid-support with a soft cosmetic cover or a sturdy outer shell. The pressure of the socket distributes on the remaining leg, and the suspension holds the device in place.
1) TRANSTIBIAL Prosthesis
The TRANSTIBIAL Prosthesis is an artificial limb that replaces a missing leg below the knee. TRANSTIBIAL amputees are normally capable to regain usual movement more readily than somebody with a TRANSFEMORAL amputation, due in huge part to retaining the knee that allows for smooth and easier movement.
2) TRANSFEMORAL Prosthesis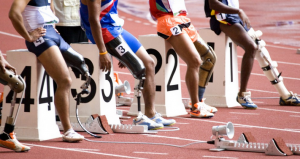 The TRANSFEMORAL Prosthesis is an artificial leg that replaces a missing leg above the knee. TRANSFEMORAL amputees can have an extremely small difficult time regaining the usual moment. In general words, TRANSFEMORAL amputees have to use approximately 80 percent or more energy to walk than a person with 2 whole legs. This is just due to the complexities in movement associated with the knee. In the improved and new design, after employing carbon fiber, motors, mechanical linkages, hydraulics, computer microprocessors, and innovative combinations of these modern technologies to provide more control to the user.
3) Knee Disarticulation
This normally refers to an amputation via the knee DIS articulating the femur from the tibia. It is normally seen in patients with diabetes, peripheral vascular disease, and trauma. This is not a very frequently seen type.
4) SYMES
This is an ankle displacement while preserving the heel pad. Amputation of the foot through the articulation of the ankle with the removal of the malleoli of the tibia and fibula. Just like knee disarticulation, this is not a very frequently seen type.
What is a Prosthetic Leg?
A Prosthetic Leg, also widely called an Artificial Leg is described as an artificial substitute or replacement of the lower body area such as a hip, a knee, the leg, Below Knee Prosthetics, artificial foot, or another joint. The prosthesis is designed for function. The prosthesis is an artificial device that replaces a missing part of the body. It's a part of the way of BIOMECHATRONICS, the main science of focusing mechanical things with human muscle and nervous system to help or improve motor control lost by a defect, disease, or trauma.
This article helps users to learn about the Different Types of Prosthetic Leg. Prostheses have been utilized since antiquity to replace missing limb, leg, knee, hip, etc, their use and sophistication has boosted over time. In addition to the artificial leg for each day use, a lot of congenital patients or amputees has special leg and tools to help in their recreational activities or in the participation of sports.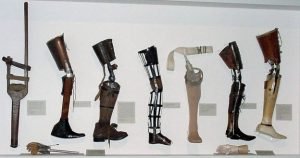 Typical Prostheses for joints are hip, knee, ankle, and hip. Prosthetic implants can be pasts to join such as a one-sided knee. Arthroplasty and Joint replacement mean a similar thing.
An artificial leg is a sort of Prosthesis that replaces a missing body part, such as legs as we mentioned earlier. The type of artificial leg is used is determined widely by the extent of an amputation or loss and place of the missing extremity. The artificial leg might be needed for a range of reasons, including accidents, disease as well as congenital defects.
Also Read: 8 recommended books about disability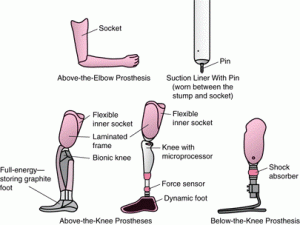 In recent times, there has been a huge advancement in artificial legs. New advanced plastic and a lot of other materials, such as carbon fiber, have allowed artificial legs to be much lighter and stronger, limiting the amount of further energy needed to manage the leg. With modernism in advanced tech, the formation of life-like legs made from PVS or silicone has been made possible.
Such prosthetics, such as artificial leg, the knee can now be made to mimic the appearance of a real leg complete with freckles, and COSMESES are connected to the body in any number of techniques, utilizing a suction, adhesive, from Artificial Leg Fittings, stretchable skin, or a skin sleeves.
Top Prosthetics / Artificial Leg Manufacturer
There're many areas of technology that have advanced widely in recent times and are showing huge considerable potential. Direct bones attachment and Robotic limbs are the 2 new modern technologies that have made huge gains recently. Some of the top companies involved in providing these options are:
OTTO BOCK INDIA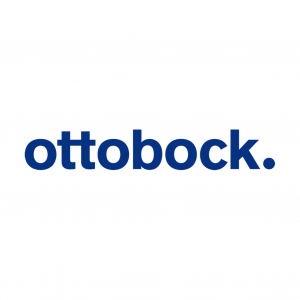 Otto Bock HealthCare is a 90 year old German multinational and the global leader in the provision of innovative services and products for people with limited mobility.
In India since 1998, Ottobock combines its global cutting-edge technology with extensive local experience to provide artificial limbs, supportive devices, and mobility solutions that can improve your quality of life.
In India, our national network of international standard Rehabilitation Facilities can provide you with:
Sophisticated, high-tech artificial limbs (prostheses) for leg and hand amputations
Supportive devices (orthoses / calipers / braces)
Customized wheelchairs, seating & posture control solutions
With over 16 years of experience in India and over 5000 satisfied users to vouch for our service quality, we are the National Experts to restore your mobility.
We look forward to getting to know you and hope that you find the resources on this site helpful, too. We designed it to provide education and information that is customized for the people who use our products, as well as for their friends and family.
ENDOLITE INDIA Ltd

ENDOLITE INDIA Ltd is a joint venture among the Blatchford Group and Prime Group and has been established for nearly 2 decades. It's a Rehabilitation Service Company mainly focused on Artificial Legs and Orthotic services through its company-run dealers and clinics. Very rich heritage, as one of the most experienced Artificial Legs, manufacturers (lower leg, above the knee, a hip a foot, etc), the company has continued to provide innovative and award-winning limbs design since 1890.
ALIMCO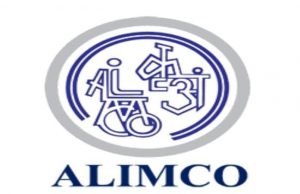 ALIMCO manufactures of Artificial Legs and a huge number of parts that make diff types of Artificial Legs fitments. The parts marketed by the company, for fitment at the following rates of amputation are:
Above Knee with Conventional Hip Joint
Above Knee with Silesian Suspension
Below Knee – P.T.B
Polypropylene Prosthesis
Hip Disarticulation – Hemipelvectomy
My Care Prosthetics And Orthotics Medical Center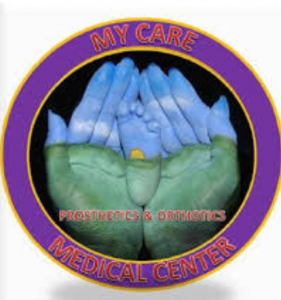 Registered in the market as one of the most trustable suppliers and a wide assortment of Artificial Legs in India, the range of Artificial Legs are designed and made employing super grade material and cutting-edge methods under the supervision of trained experts as per the set company standard.
Foot care
They are engaged in exporting, distributing, manufacturing, and supply super quality Artificial Legs to their customers. Artificial Legs like the above knee, below the knee, and foot, etc.
Perfect Surgical instruments
Perfect Surgical instruments are offering their client a super range of below artificial limbs. The ideal is often asked to restore and enhance mobility. The huge range of care for amputees, components personally made to satisfy individual needs for mobility such as cleaver bone for consumers who need protection and support, or the carbon ecosystems such for more active consumers and even establishing foot concept resulted in a top-level of acceptance as-well-as corresponding use of these prostheses.
Conclusion:
There are a number of different types of prosthetic leg and thanks to technological innovation every year we see an in them. All of it is designed to help restore a normal lifestyle.