A leg amputation is a serious event in your life. It is associated with numerous questions, a great deal of uncertainty and also fears. We would like to help you and your family along the way, providing you with information and telling you about what will happen in the coming weeks and months, and we want to tell you about the opportunities and prospects you continue to have.
After a leg amputation and your recovery, restoring your mobility is the main thing. But mobility can mean something different for each person. While some may want to do sports again or go back to their job, others focus on small steps and a high level of safety. That is why a leg prosthesis is always tailored to your individual needs, regardless of whether you have been wearing a prosthesis for some time already or are being fitted with your first leg prosthesis. These pages tell you about what kinds of leg prostheses are available and what everyday life with a prosthesis may look like. Naturally your O&P professional will advise you in detail.
---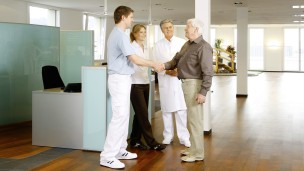 Before the amputation
Learn about what happens leading up to a planned amputation and how you can prepare yourself.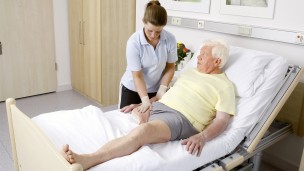 After the amputation
Residual limb healing, information about phantom pain, initial exercises after an amputation, choosing the right rehabilitation facility and what the first leg prosthesis looks like: Find out what happens after an amputation in the hospital.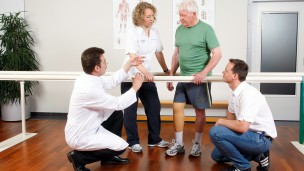 Rehabilitation and the prosthesis
Gait training, residual limb care, handling and the fitting with a leg prosthesis: An inpatient or outpatient rehabilitation clinic prepares you for everyday life after the amputation and for handling the prosthesis.