Top movies with disabled characters that Won our Hearts
Disability isn't a disease it is a way of life. The Day we as a society will be able to accept this fact and move on forward that day all the discrimination and Mocking of the Disabled will come to an end. We all dream of a Society where Discrimination will be a Nightmare for people, that whenever people will think of discriminating against anyone based on looks, Color, Religion he will be afraid of his deeds. Disability has always been shown as a part of our society be it in Cinemas or shows. Disabled people are capable of doing a lot of stuff that we normal people fail to do. Films and Shows have had iconic characters where the lead was Disabled or in many cases, we have seen that Her's best friend is a Disabled person. Thus if movies and shows can entrust their time and money to such characters then why can't we? So let's see some of the iconic characters who were Disabled but Won our Hearts for Sure!
Also Read: Life Through the Eyes of Disabled Person
1. Bauby of The Diving Bell and the Butterfly (2007):
The Film is a 2007 French Biographical Drama that was directed by Julian Schnabel. The Film shows Bauby as the Lead Character who had a stroke and as a result, was paralyzed for the rest of his life and could only move his eyes. The Movie won lots of awards at The Cannes Festival, Golden Globe, and BAFTAs and eventually got 4 nominations in the Oscars. The Film successfully shows life from the point of view of the disabled and what he thinks of his life. The Movie is not only an inspirational story but also ventures into life in a different way.
2. Robin from Breathe (2017):
Breathe is a wonderful movie that focuses on Robin Cavendish who is attacked with Polio at the age of 28. Hollywood Star Andrew Garfield ably explains why he is the best choice for the role. Robin becomes paralyzed from the neck and is unable to breathe without the help of a Respirator. He is given a time of 3 months to live. Firstly he refuses to meet his wife Diana and Newborn kid Jonathan but later gets better from his depression and finally makes effort to live the life he is given. In this hardship and his daily life, Robin understands how to make the life of other Disabled better by bringing on ideas of Mobile Chair with Inbuilt Respirator. Thus, in the end, Robin Dies but makes the life of all the disabled an inch better.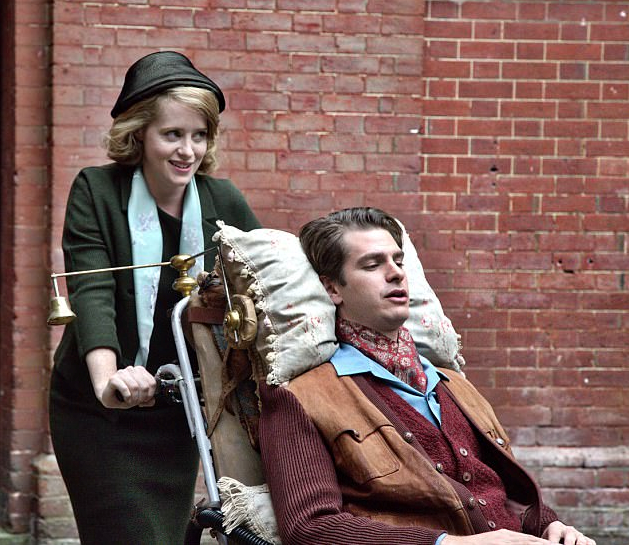 3. Micheal from Inside I'm Dancing (2004):
This 2004 movie was a blockbuster that had Micheal as a Disabled character. Micheal lives in a Residential for the Disabled and one day encounters Rory Gerard O'Shea who is a young man, energetic and lively but suffers from Duchenne Muscular Dystrophy, where he cannot move his right hand. Thus Rory makes sure that he helps Micheal live life independently and with full of humor. Being disabled doesn't mean you become depressed or something Life has moments to be cherished and that's what he teaches Micheal.
4. William from Me Before You(2017):
This Film is considered to be one of the Iconic Romantic movies of all ages. Here we see Sam Claflin playing the role of William who meets with an accident to become paralyzed for the rest of his life. Emilia Clarke plays Louisa his Trainer. Louisa helps William to get better from his life of bondage. To do so she uses her chirpy nature to make sure he gets attracted to it and does all the workouts she tells her to do. Later they fall in love with each other and later Will dies and leaves a letter for his dear Lou where he says to Keep Living!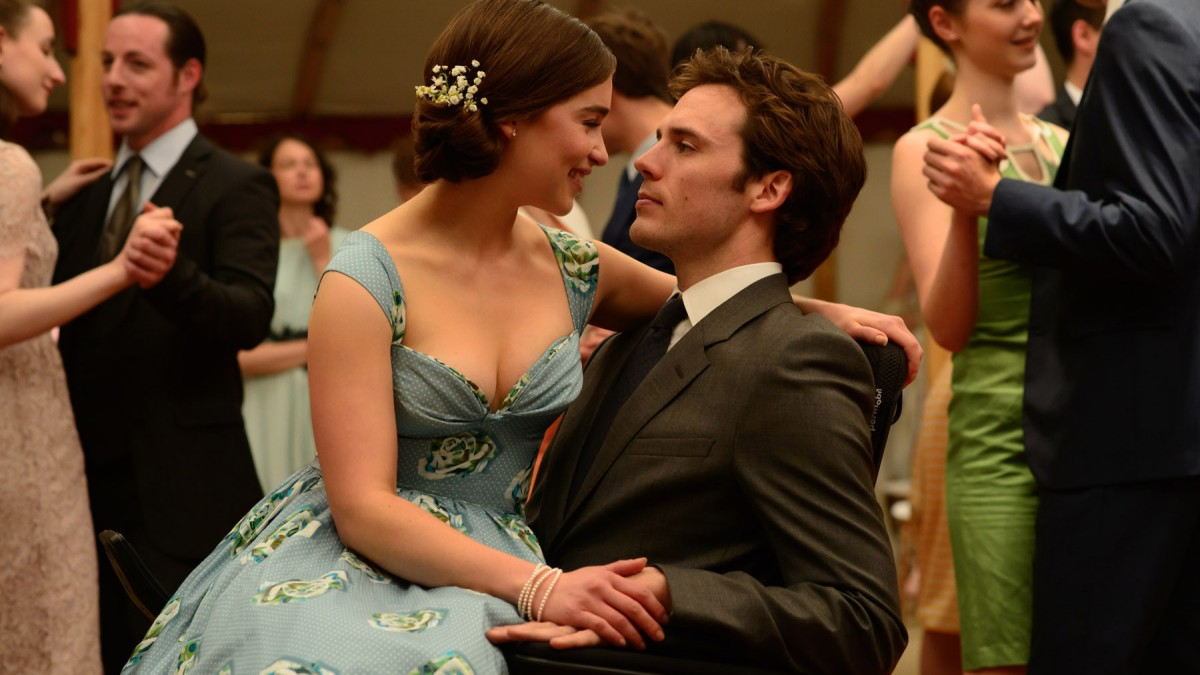 5. Laila from Margarita with a Straw (2014):
This is one of the Few Indian Movies that talks about Disability as a Cause. This 2014 film is about a girl named Laila played by Kalki Koechlin. The girl is a Cerebral Palsy attacked person who wants to love life like everyone else. She leaves India to study at the University of New York and then explores her feelings of Love, Sex, and Infatuations. She had a very weird and complex relationship with a Blind girl named Khanum. Later in the movie, we see the director showing the concepts of self-love and Kindness.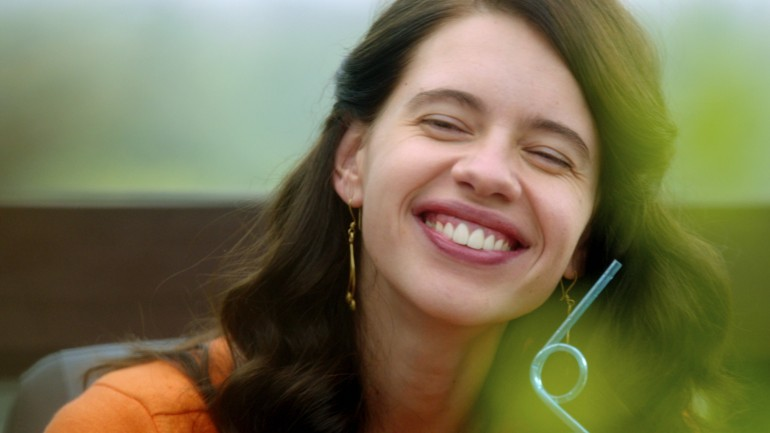 6. Dustin from Stranger Things:
Stranger Things is a Show where the all Child case does wonders for sure. We are big fans of the characters amongst which Dustin becomes the favorite of many. The Character of Dustin Henderson is ably played by Gaten Matarazzo who is portraying the character will all his ability. Dustin suffers from a disease called Cleidocranial Dysplasia which mainly affects the Calcium of our body, making it difficult with Teeth and Bones. But here in this Series, we see Dustin be a great kid who has friends Mike, Lucas, and Will. Thus these characters break the Stereotype that the Disabled cant is our Friends.
7. Sam from Atypical:
Sam is the lead character of the very famous show Atypical. He is a victim of Autism and deals with life differently. He has loads of passion for Antarctica and loves penguins. He is a unique identity in the show. Later in the show, we see Sam develop love feelings for his Therapist Julia and that's how the show normalizes the fact that the Disabled is a part of us!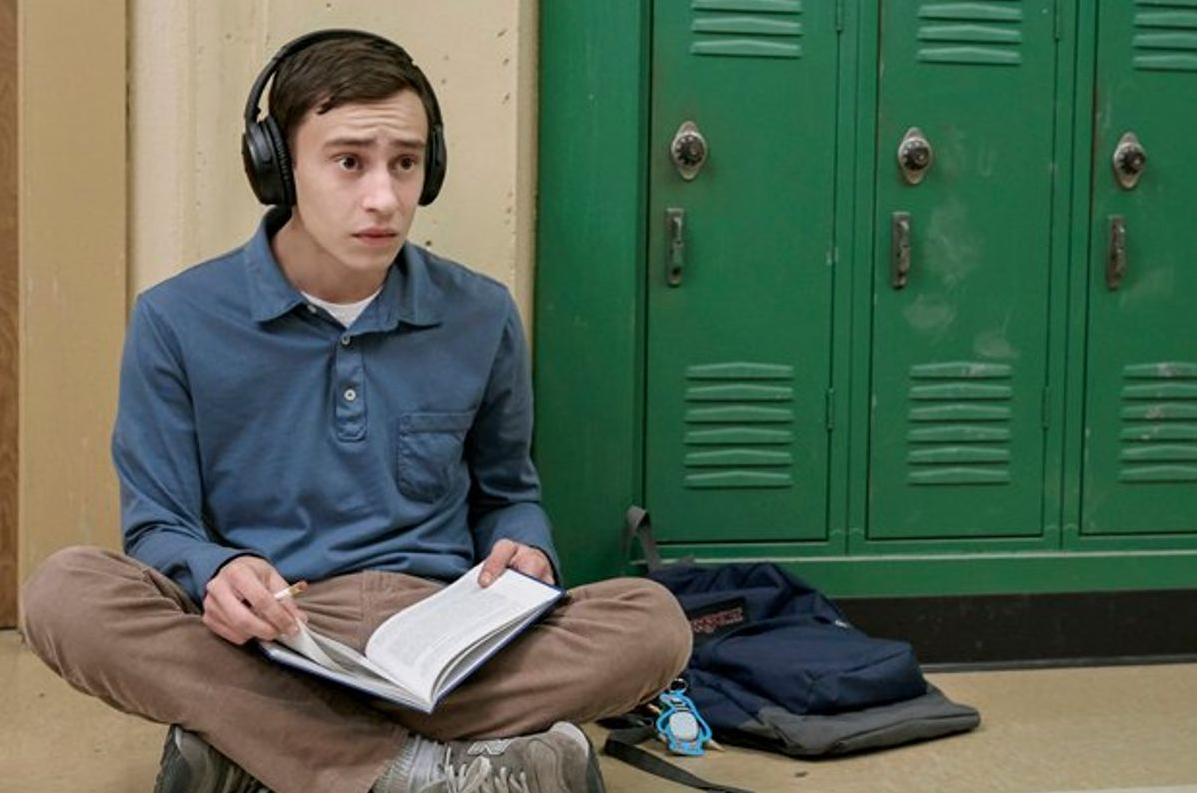 8. Jimmy from Speechless:
Jimmy is the Eldest son of the family who is suffering from Cerebral Palsy. He moves in a wheelchair and cannot speak. The name of the show is based on this and thus Speechless holds a very special place in our hearts. Jimmy later falls in love with Emma Watson who serves as a Running gag. Thus this character embraces being Special in all ways possible.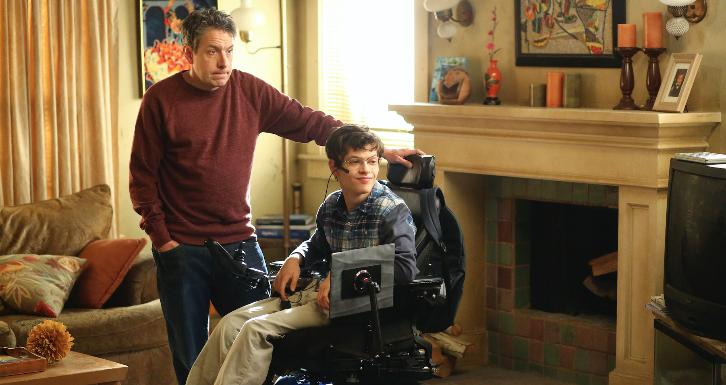 9. Mr.Wrench from Fargo
Fargo is one of the most Popular Drama show where we find a Deaf man stealing the hearts of many Critics and that is Mr. Wrench. He is deaf yet is a bigger hitman. He works for the Fargo company and is sent to find Malvo. The Character is played by Russell Harvard, this character shows the dark side of the Disabled.
10. Issac from Sex Education:
Issac is a very important character of the popular Netflix Show Sex Education. He is a Neighbour of Maeve who later becomes friends. He keeps an eye on Maeve's life and what she is doing. The Character was capable of running and making up the relationship between Maeve and Otis. Thus, we hope Season 3 brings out the good in him.
These were some of the Popular Shows and Films that portrayed Disability as a Way of life. We are happy that such awareness is coming up and people are understanding the motive of life of all these people. So until this Discrimination stops let's fight together!